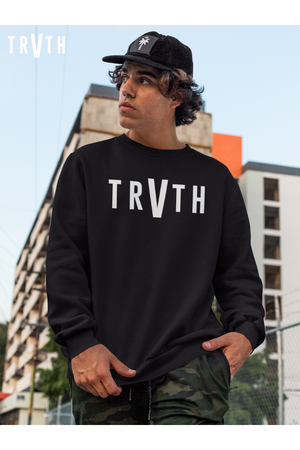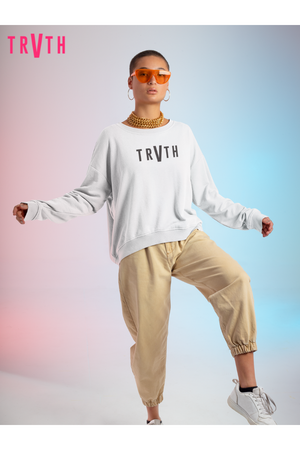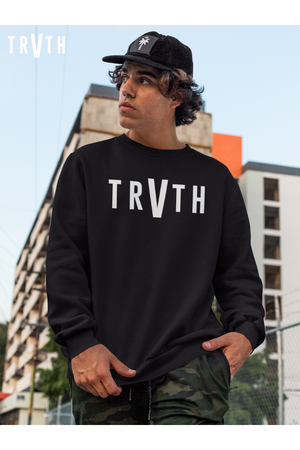 Originality Organic Sweatshirt
Originality Organic Sweatshirt
Originality Organic Sweatshirt, a super soft, sustainable garment made from 100% certified organic cotton. 
Originality Collection, made from 100% organic cotton and is perfect for anyone looking for high-quality, sustainable clothing. The brand stays true to its roots with a selection of timeless essentials that will last longer than a lifetime. It is an environmentally-friendly range made with classic TRVTH branding, solid colours, and a dramatically reduced carbon footprint (comes in only 6 product styles). The range is made from GOTS certified organic cotton, cut and printed in London. We are the only independent sustainable leisurewear brand you should keep in your dresser! This was the first collection we conceptualised, the brand is was born out of originality. Future thinking. Sustainable. Honest. TRVTH.
Merging ethics, comfort, and style, TRVTH clothing is a London based clothing store which centres around fair-trade and organically sourced fabric which means we are free of harmful chemicals and safe for you and the environment.
Oeko-Tex Standard 100 certifications help us understand how fabrics are produced. Organic fabric items that have been certified by Oeko-Tex are rated among the best available. The fabric we use all have one or many accreditations these include; Better Cotton Initiative, Amfori - Trade with Purpose, Global Organic Textile Standards, and Oeko Tex 100. You can find more information about our commitment to these initiatives in our blog section.
Video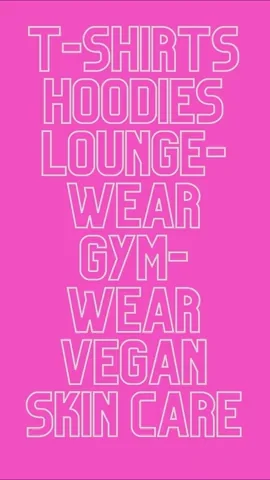 (right click or press & hold image to share or save)
Specs
• Unisex Hooded Sweatshirt
• 280gsm
• 100% Sustainable
• 100% Combed 
• 90% Combed Ringspun Organic Cotton
• 10% Brushed Back Jersey   
• Full needle double layer cuffs
• Double fabric hood
• Self coloured cords
• Ribbed cuff and hem
• Worldwide Responsible Accredited Production (WRAP) certified
• Global Organic Textile Standard (GOTS)
• OEKO-TEX STANDARD 100 Certified
• OEKO-TEX STeP Certified
• OEKO-TEX MADE IN GREEN Certified
Size Chart
| | | | | |
| --- | --- | --- | --- | --- |
| XXS* 32/34" | XS 34/36" | S 36/38" | M 38/40" | L 41/43" |
| XL 43/45" | 2XL 46/47" | 3XL 48/50" |   |   |
Postage
Your purchase will be printed, securely packed and shipped within 3 - 5 business days. By knowing the estimated delivery time, you can determine how long it will take to receive the item. A tracking number will be sent during dispatch, many products benefit from free shipping!
Packaging
Your purchase will be posted in a kraft paper mailbag. We use the 'World's First' kraft paper alternative to a plastic polythene mailing bag. Possibly the most eco-friendly kraft mailing bag on the planet, printed using plant-based ink.
Originality Organic Sweatshirt